Merry Christmas
The growing up process of the children always requires the connection between the school and the family. Therefore, on December 23rd, 2022 at 6 campuses of Wisdomland International Preschool, a Family Day – Christmas theme was held with the hope that children can feel the love from both teachers and grandparents, parents.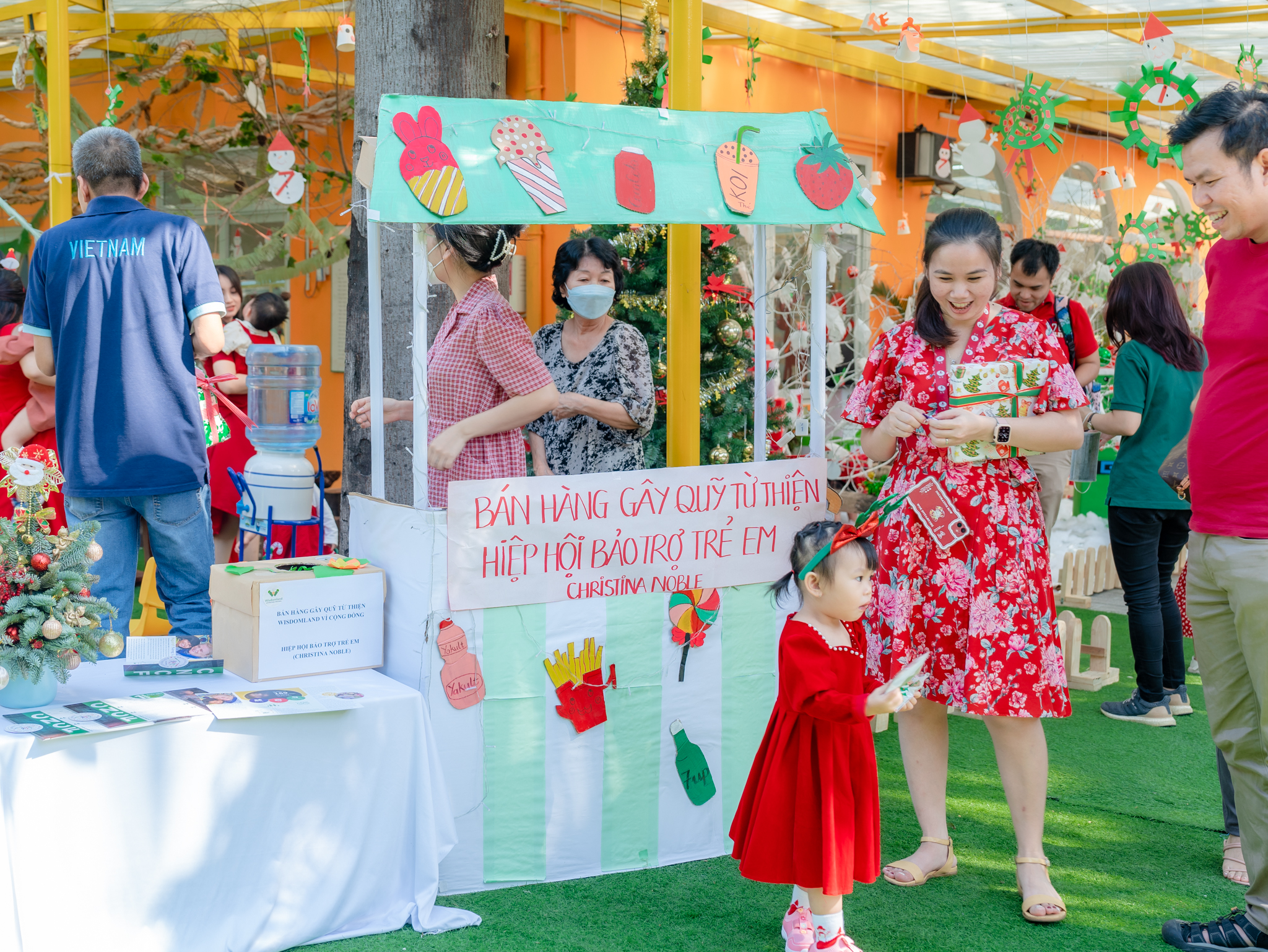 The children met Santa Claus, received gifts, performed together with Christmas songs, dances which "didn't go so well", and countless of "tears"… these are the child's moments that no parent wants to miss.
In addition, at this Family Day, the children also made their own cookies and small handmade decorations for sale, with the aim of raising funds for the Christina Noble Children's Foundation. This small preparation was enthusiastically supported by parents and was successful beyond expectations.
Through this activity, Wisdomland would like the children not only to understand more about Christmas, but also to appreciate the moments with family, to share, help, and give away the more to the less-fortune subjects.