At Wisdomland International Preschool we do love summer, with its blue skies, warm weather, picnics, trips to the beach… and to make this summer fun, exciting and meaningful for our children, our academic team has designed two age-tailored Summer Camp Programs to offer our children a great time while being ready to start the new school year with an extra academic boost in an international environment!
To support our 3-6 year-old children in developing an open-mindedness and appreciation of the beauties and the differences of our world, we have created the "Building Unity Together" project.
On June 1st, the children will 'depart' from Wisdomland Base Camp to travel around the globe! Through a variety of activities, the children will build some basic geography knowledge, will discover the culture, art techniques, music, traditions, food making, storytales, games, simple language expressions of different countries.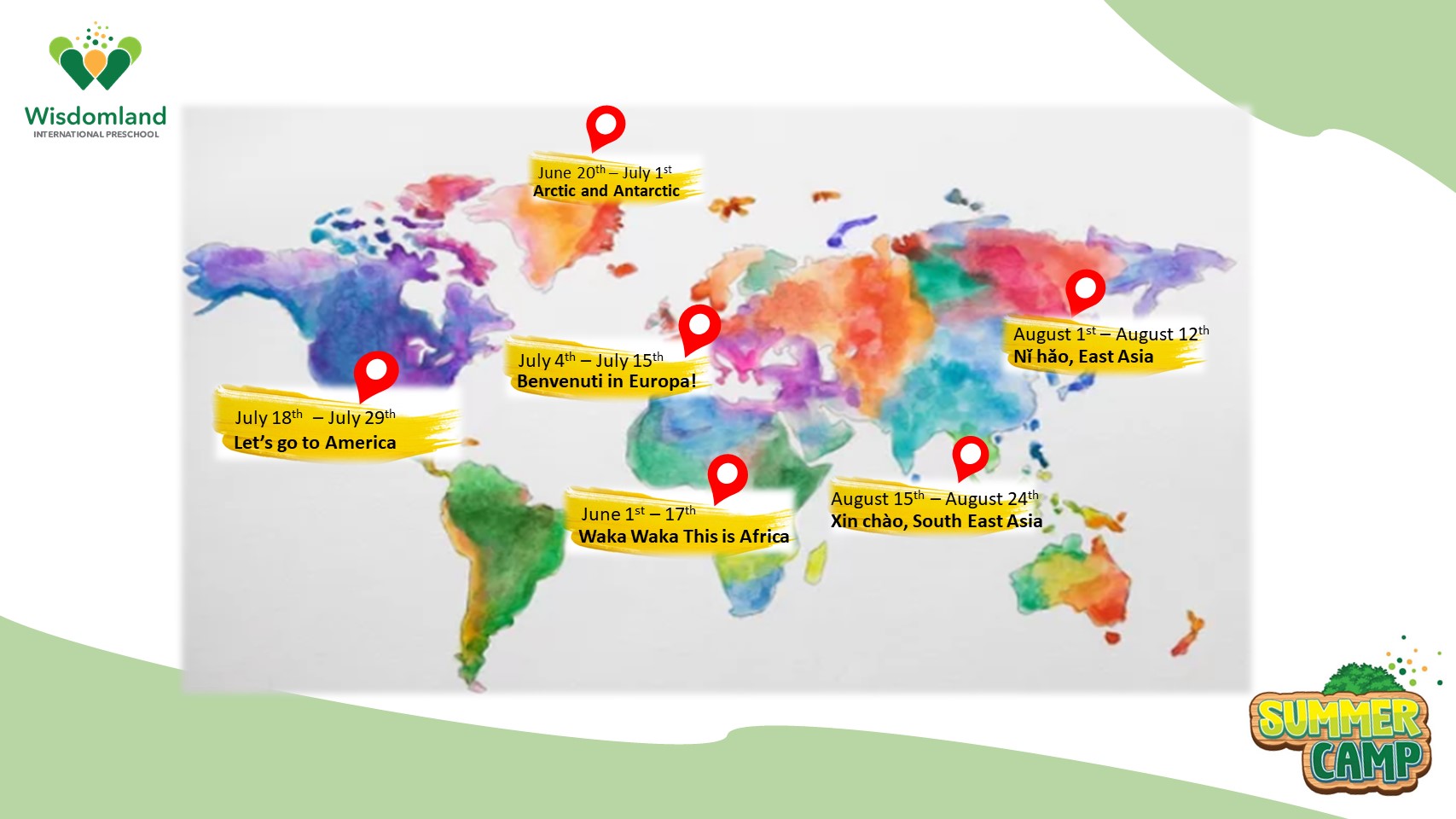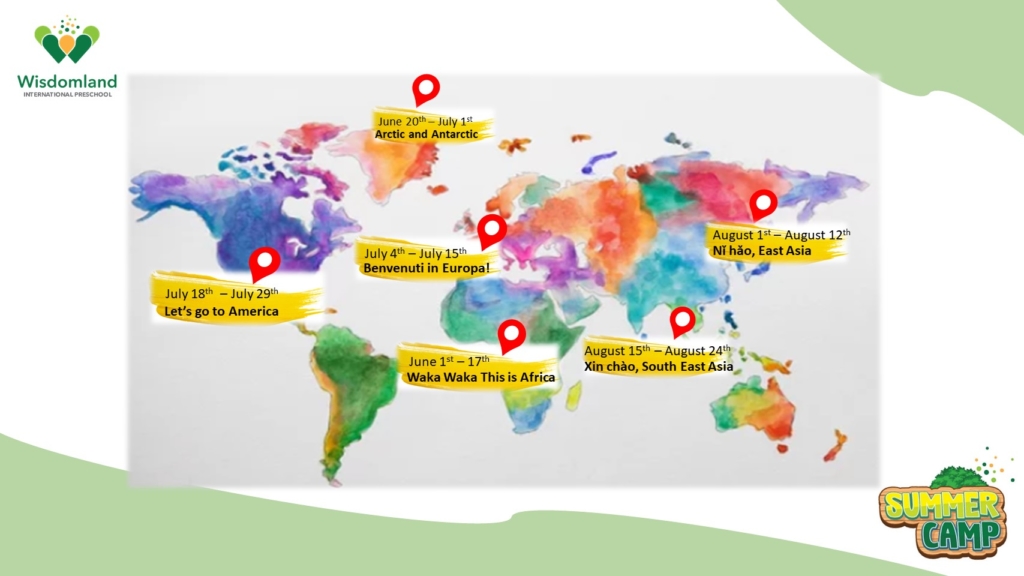 To nurture the imagination and creativity of our 1-3 year-old children, we have created the "Funtastic Summer" project. From June 1st, the children will visit a variety of wonderlands! Thrilling activities – creative activies, music, storytelling, dance – will bring the little ones to the land of pirates, the Jurassic world, up to the space, down in the ocean or to a fairy garden.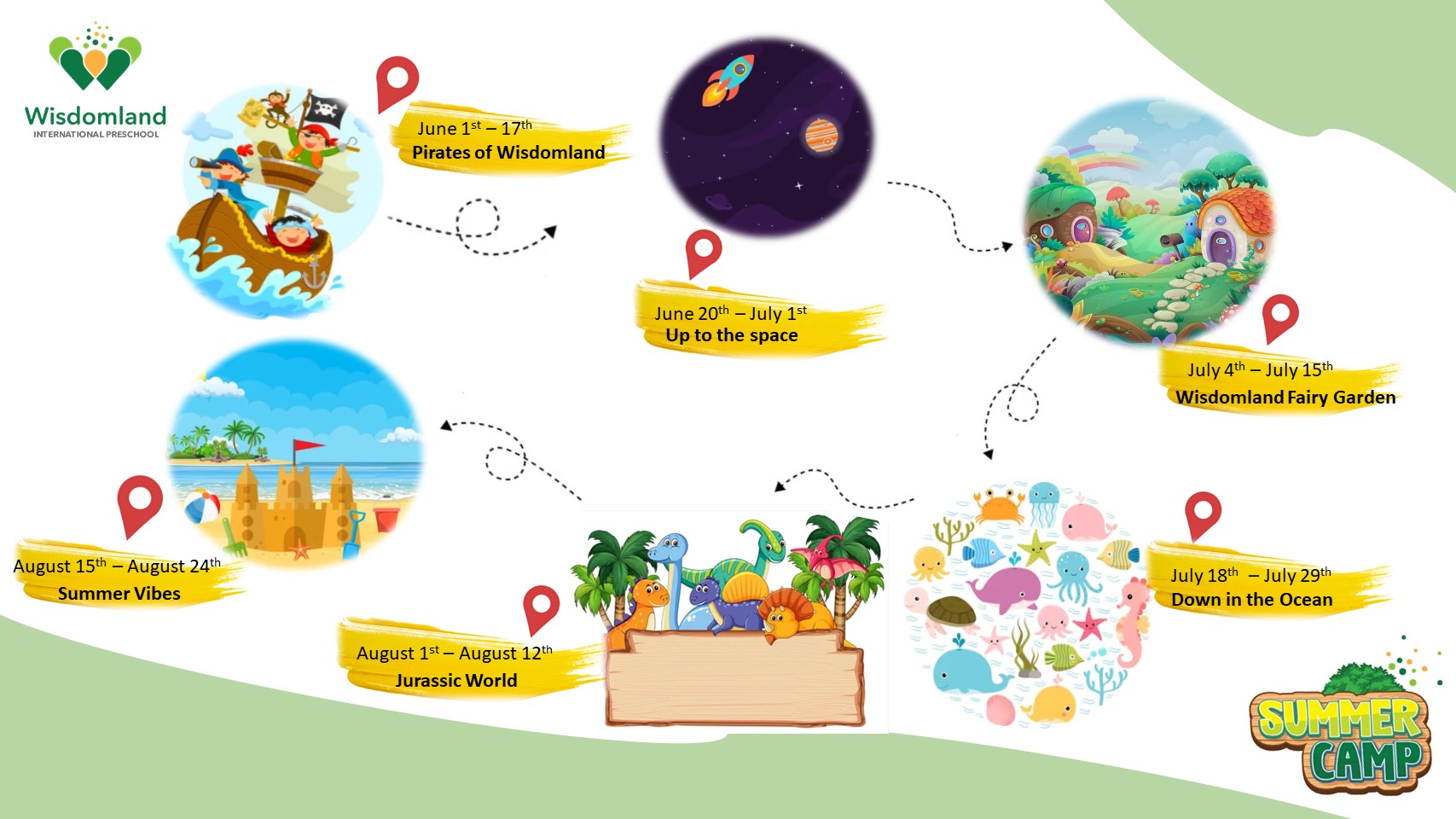 Our enrichment program – swimming, yoga, vovinam, tennis, soccer, hip hop –, amazing field trips, school events, nature exploration, gardening, cooking activities, will ensure our Wisdomland children's summer will be a meaningful and unforgettable one!
Summertime at Wisdomland means to give your child the opportunity to strengthen their friendships, make new friends, develop their social and emotional skills, improve their ability to work in a team, learn to share and to live in an international community and cherish good memories.
Let's get this summer started together!